Kits from my attic : these are old kits removed from other stores, they are at a discounted price
Size and description CU : all elements of packs are in .png 300 dpi, all papers are in .JPG 300 dpi 3600 x 3600 pixels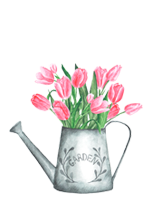 Navigation: to facilitate your search, the CU products are classified by genre but also by theme as well in the "shop by commercial use

If you are interested in the global spring theme, please go to the the homepage and click on the flower spring icon to go to the products themed SPRING will be offered by pack
Warning: The homepage will be modified very often, depending on your browser, you can not see the changes thinking to make ctrl + F5 to refresh the images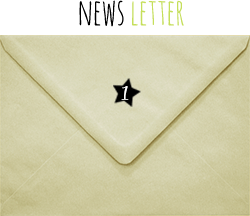 Free products, Promotions and bargains :
To see the promotional products go to the Attic kit or flea market CU categories or spécial section at the bottom of each page
Tip! To know in advance the arrival of new products and promotion periods before anybody else, subscribe to the newsletter http://eepurl.com/dMJjO2
For Freebies or not? The use for freebies is possible for all the products of this site provided they respect the conditions of uses described in the TOU
Attention for some products their use for freebies is restricted, the mention FOR FREE UNDER CONDITION will be affixed in the description
Terme of use CU : all products are licensed for PU / CU / S4O / S4H and site license provided that they comply with the conditions of use described in the TOU
Terme of use PU: all products are licensed for PU ONLY
Copyright and origin of the products: all the products for sale of this site, are either drawn, photographed and / or detoured by me, from vectors or images free of rights, bought or ceded by their author or belonging to the domain Public, of objects in free license, or bought or manufactured by me.
Any complaints concerning the copyright will be examined only if it is the subject of a complaint constituted in the rules and deposited with the DCMA.
I try every day to learn new techniques, to equip myself with the best material to offer quality products at affordable prices, I can err on your expectations, mistakes can slip, forgetfulness, bad English ! Lol
Critics make growing, I count on you. And misunderstandings are often the start of a real encounter.
---
For any suggestions or complaints, please contact me : customer@scrapbayshop.com
Conditions of Use
reginafalango 2021 Commercial Use License

You are allowedto use my commercial products to design digital scrapbooking kit and derivatives only, for other uses contact me
You are allowed to use my commercial products for the sale of your creations (for personal use) to the consumers themselves.
You are allowed to use my commercial products in Scrap For others provided that the end result is delivered in an flatned or attached form
Freebies :
You are allowed to use my commercial products for freebies as long as you modify them: such as applying a style, texture, attaching something to them or attaching them to something, tolerance is allowed When the element is difficult to modify as long as there is no abuse of recorded
You are not allowed to offer a freebies product alone
You are not allowed to offer freebies a product containing more than 30% of my commercial products
CAUTION these rules may differ depending on the pack, some products are not allowed for a free distribution, whatever the way, for more information, refer to the description of the product in the shop
Credit is not necessary, but it is appreciated.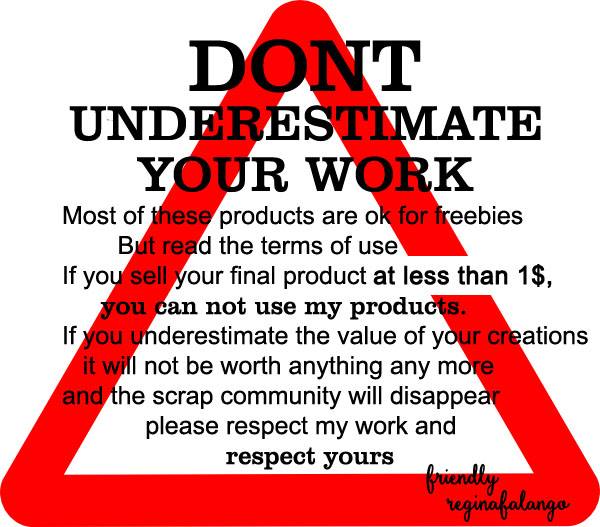 DONT UNDERESTIMATE YOUR WORK
YOU ARE NOT ALLOWED TO USE MORE THAN ONE ELEMENT PER PACK IN THE SAME KIT OR PROJECT IF YOUR FINAL PRODUCT IS SOLD AT BASIC PRICES (OUT OF PROMOTION ) AT 1.00 € /1.50$ OR LESS
You are not allowed to modify them to sell them as your own commercial use,
You can not sell these CUs / printed items for retail stores, logos, commercial, Site / blog drawings, digital stamps / rubber, cards, gift tags, invitations, advertisements, printing on demand, clothing, fabrics, vinyl art, etc.).
You are not allowed to SELL the original or derivative drawings to a company for any reason.
You are not allowed to declare these files as your own creation
You may not use these elements for the purpose of creating templates for resale
You are not allowed to use all the elements of this pack in the same kit,Unless they are specific mini packs, please refer to the product description
You are not allowed to sell a kit containing 100% of my commercial products
If you only make free scrapbooking digital products to share on web sites , you can not use my CU
Do not use these images for obscene, defamatory, or immoral works or for any other purpose that is prohibited by law.
The rules are the same for the items you got in freebies
If you are interested in another type of use, or if you are interested in a specific use, or if you represent a company, please Contact me at : reginafalango@hotmail.fr
Attribution : according to the pack, my cu are made by me photographed cliped, scanner, digital painting, vector drawings either from my personal drawings either from vectors, jpg and png commercial license either from commercial licences in common vectors attribution 3 from sources Legal : fr.freepik.com all-free-download.com Dreamsite Photo deposit free vector publicdomain pixabay
reginafalango 2021 Personal Use License
The items are designed for your personal use and may not be used in any commercial way.
You may not offer them in any other graphics collection, on a website, or individually, either for sale or free, create a competing product from them to sell or redistribute, and are not allowed to trade or share this kit.
You may not add to or distort, alter or re-color any graphic and claim them as your own.
You may not make any graphics into tubes or brushes and redistribute them in any way.
Do not use these images for obscene, defamatory, or immoral works or for any other purpose that is prohibited by law.
Feel free to alter these images to fit your scrapbooking needs, including resizing, recoloring and cropping as long as credit is given to the designer (Reginafalango).
You may not submit entire kits, individual elements or templates as your own design to magazines - online or print editions, or online websites or groups.
You must ask for the authorization to me of use my kits to make a Website, blog … or any other use for the Net. You must show me your work at the end. Thank you
If you use these graphics in a layout submitted to an online gallery, magazine or other publication you must give credit to Reginafalango
One of the greatest thing about doing kit is to see someone use it. Then, I would love to hear from you and see your work.
Please email me at : reginafalango@hotmail.fr
Legal notices
Icons of the wen site designed by Omelapics
Other designs attribued at 365psd